[align=center]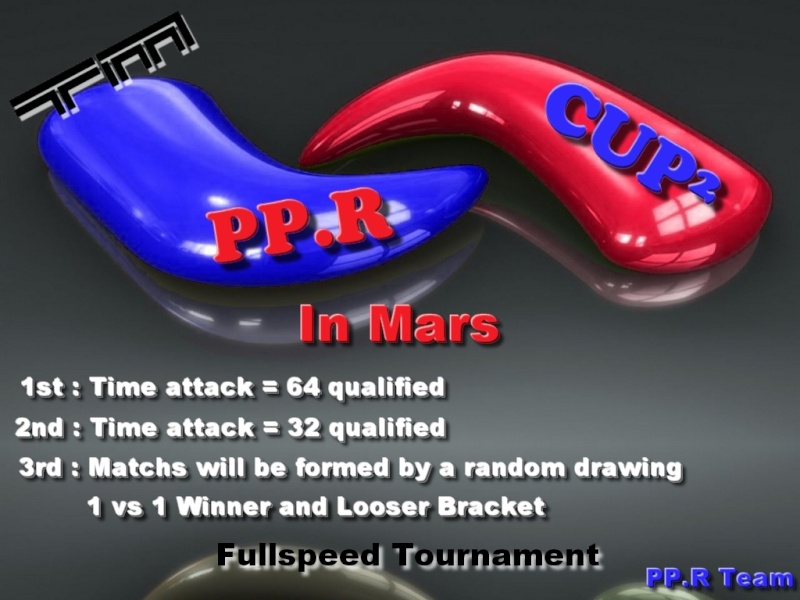 Hi.
PP.R Team is pleased to announce the return of its CUP. FS.
In the first week will be held qualifications in Time Attack mode on 3 maps.
Depending on the number of registered up to 64 players will advance to the second phase for the second week of qualifying.
This second week will run in Time Attack at the end of it 32 players will qualify for finals.
The finals will take place in 1 vs 1.
The formula is expanding this year with a loser bracket accompanying the main shaft.
Match mode team by 5 points (disabled respawn).
This pattern will be followed for the 16th-8th - 1 / 4 - 1 / 2 and Final.
The winner of the previous Ludo.tox 'll be present
More info & registration ===>
http://pprcup2.verygames.net/index.php
[/align]